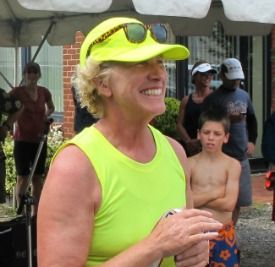 Paul Pugliese (right photo) & Eileen Perry (top photo) take 1st Place in the Blackburn Challenge Touring Class
OMNI T1X
ADVISORS:
MOLD DESIGN & BUILD
Naval Architect: Jim Taylor
COCKPIT STANDARDS
CRI Head Coach: Veronika Platzer
PROGRESS UPDATES
Visit us on Facebook
DIMENSIONS:
Length 19 ft.
Beam 26 in.

WEIGHT:
to be announced soon!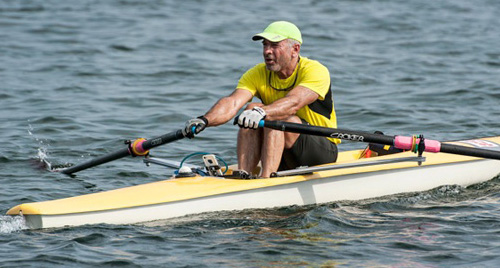 2015 Open Water Races & Touring Class Events

MAR 21, 5.5k Snow Row (Hull MA)
MAY 16, 5.5k Essex River Race (Essex MA)
JUL 25:  20 mile open water Blackburn Challenge  Gloucester MA
SEP 12: 24k & 11k Lighthouse to Lighthouse Race Norwalk, CT
SEP tbd: 5K Row Around Bumpkin Island, Hingham, MA. Info: 781-820-8941
SEP tbd: Wye Island Regatta, Annapolis, MD
SEP 19tbd: 25k Hudson River Challenge Nyack, NY. Info: 914-471-1920
SEP tbd: 10th Slocum Challenge Regatta, Dartmouth MA
TBD: Head of the Weir, Hull, MA
OCT 15: FISA Coastal Rowing Competition; Touring Class Trials, Pensacola, FL

Row the new OMNI T1X

It was time and we are inspired to build the next-generation, cutting-edge, gold standard touring class open water and coastal rowing shell!  Under development and extensive sea trials, the OMNI T1X is 19' long with significant design updates to maximize speed and performance in the roughest of conditions of off-shore racing.   We've modeled the OMNI T1X after the best features of U.S. manufactured open water shells and built-in the efficient, self-bailing open transom found in all European built Coastal Rowing Shells.  You'll find the slightly uplifted bow shape slicing through chop with ease, the self-bailing open transom efficiently shedding water against the roughest conditions; the long, tapered built-in keel tracking well and the hull shape & stabiity necessary to catch, lock-on and drive past the competition in the roughest of open water stretches. Meeting the maximum length for Open Water Competition Touring Class shells at 19', the new OMNI T1X is light, stiff and ready to deliver optimal speed and performance for our most competitive endurance rowers and a boat to last a life-time for recreation and fitness rowers.  Are you ready for a BIG UPGRADE? Get on our update list to Row the OMNI T1X!